Delhi Development Authority (DDA) threatens Dalits (Scheduled Castes) of scavenger (Bhangi/Valmiki) caste in Bhogal, Delhi by claiming that the land on which they are worshiping for more than hundred years is a government land and that they will grab this land from them.
Valmikis (or Lal Begs) are living in this area since the establishment of British administration in Delhi. Around 1900 British Government relocated some villages and slums from central Delhi to build their capital New Delhi to areas like Bhogal, Dev Nagar, Raigar Pura, Bedan Pura, Jung Pura etc. five kilometers away from the now President House. Most of these areas were initially inhabited by then untouchables, now Scheduled Castes (commonly called Dalits). They were leaving happily but after the partition Delhi flooded with Pakistani refugees who were mainly upper caste Hindus. Since then these castes have suffered a lot in terms of loss of their identity and culture and wealth. In the same time when upper caste Hindus, Sikhs, Jains and Muslims have build their strong institutions one after another in Delhi, Scheduled Castes are still struggling to maintain their culture, history, identity and spirituality. Not only in Delhi, rather it is a same story in whole of the India. Recently when lower caste Bahujan Samaj Party (BSP) Government in northern state of Uttar Pradesh (UP) in India build monuments and statues of lower caste icons and faith, it had to suffer a strong opposition from upper caste Hindus and also from Muslims.
It is ironical that the Indian constitution gives right to freedom of expression as fundamental right of every citizen of India and Article 25 of the Indian Constitution grants to citizens of India of all religious persuasions, freedom to profess, practice and propagate their faith and that the Article 25 of the Indian Constitution is a basic human rights guarantee that cannot be subverted or misinterpreted in any manner, but so far the Indian Government has been failed to provide enough security, support and shelter to these marginalized groups like Valmikis in Scheduled Castes. The matter went to court and was dismissed without proper and thorough consideration of social aspects of such marginalized castes.
Around 2007 DDA installed a board in the temple's land claiming it their own land. This lead to friction among Valmiki Caste members and DDA. Three years back, Sandeep Dixit, member of Parliament from East Delhi and son of three times Delhi's Chief Minister Shiela Dixit, promised them that he will help them is solving the matter but so far no decision has come in their favor and they are waiting for Delhi's Congress Government to solve the issue so that they would start building their community hall, library, prayer hall, a free dispensary, class rooms for coaching of deprived children and guest house.
A support from the Valmiki and other Scheduled Castes (Dalits) is their last refuge that they are seeking from their own and other communities. In this case it would be no wrong in saying that such caste atrocities are carried not only with the approval of executive and judicial system of India but rather with their support and the legislative is helpless in solving these caste atrocities because it has neither will nor power to go against the caste system of India propounded by Hindu religious texts. Dalit author Dr SL Dhani (Sukh Lal Dhani) in his book "Politics of God -- Churning of the Ocean" which explains that how Hindu myth of Samudra Manthan (Churning of the Ocean) is written to control the Scheduled Castes or Asuras,
"Why the fourteen jewels representing symbols of prosperity should been reserved by the Devas (upper caste Hindus) for themselves and denied to the Asuras (lower castes), their enemies. The answer is simple. By having the jewels, the Devas would become permanently rich and by loosing them, the Asuras would become permanently poor".
Therefore, it seems that this myth is still working in favor of upper caste Hindus and against lower caste scavenger or Valmiki (Lal Beg) Scheduled Castes and such caste discrimination, originating from Hindu texts, is also a policy of administration in India.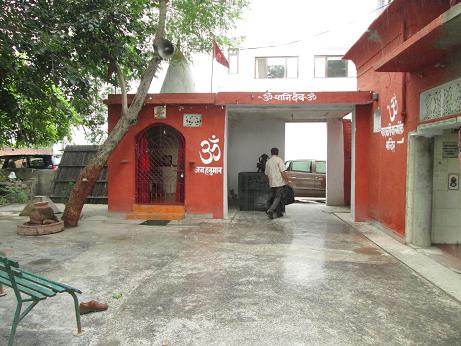 - by Nikhil Sablania (9013306236) Email: sablanian@gmail.com



Posts

: 109


Join date

: 2010-10-23


Age

: 39


Location

: New Delhi





Similar topics
---
Permissions in this forum:
You
cannot
reply to topics in this forum